2023 Wetherby Cranberry Fall Hours
Open beginning Monday Sept 25th, 2023
Monday through Friday: 8:00am – 4:30pm

Saturday: 10

:00am – 4:00pm

Sunday: 10:00-4:00 (follow the signs to the marsh house, white van parked outside for sales)
Note: Weekend sales will only be through the month of Oct.
Annual Events
Cranberry Blossom Day, always the last Saturday in June from

9am-11am
2023 Personalized VIP Cranberry Tours
Reservations required from the end of September –the end of October
Enjoy a private tour of a family owned and operated cranberry marsh for about an 1 or 1.5 hour tour with a third generation grower.
Wisconsin's #1 fruit crop is the cranberry, producing over 60% of the world's supply of cranberries.
This is definitely an educational experience that you will long remember.
You'll appreciate the hard work ethic needed to grow this crop and come to realize the quality of life that exists on a cranberry marsh.
You will have the opportunity to walk down into a cranberry bed (without water in it) and see firsthand how cranberries are grown.
Since you are visiting a working farm, whatever work is being done the day of your visit you'll see. We are certain it will be a highlight of your travels.
Reservation Information
Reservations are required for this tour, call 608-378-4813 for further information.
The vehicle used will only accommodate groups up to 5 people.
The cost is a flat $100 fee. Even if traveling alone, you will have a grand time!
Tours are limited, so please make your reservation soon.
Hope to see you soon for a "berry" good time!
2023 Wetherby Cranberry Harvest Days
(This event will happen, rain or shine)
Reservations are NOT taken, nor required for this weekend.
We have always accommodated all visitors this weekend.
We will be hosting this weekend, rain, shine, sun or snow, so please dress accordingly and bring your cameras😊
In addition to the daily activities, we will have our on farm store open for the sale of our freshest cranberries, dried cranberries, cranberry wine, honey, cookbooks and more.
Please take time to also visit the Wisconsin Cranberry Discovery Center located just 4 miles from our farm in Warrens, a beautiful historical museum and gift shop with amazing cranberry ice cream.
The harvest tours offered only on Saturday will be presented by our family members who have grown up working on this 5th generation family farm.
Daily Details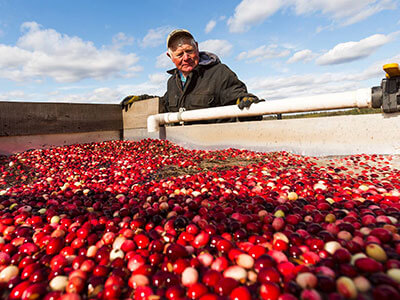 Saturday September 30th
9:00am-12:00pm
Live harvest will be shown
Hip boot experience is available
On farm store is open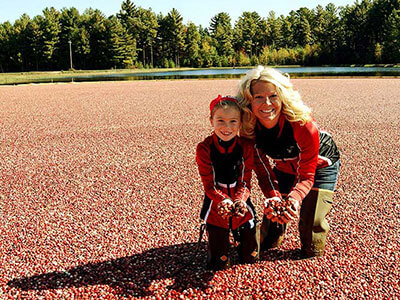 Sunday October 1st
10:00am-2:00pm
We will NOT be harvesting this day
Hip boot experience is available
On farm store is open
Cost
Cash or Checks are appreciated forms of payment.
$20.00 /adult for tour and hip boot experience (or $10 for each activity)
$10.00 / kids 6-18 for tour and hip boot experience (or $5 for each activity)
Free for 5 and under
Map to Wetherby Cranberry Company
Us the map controls on the left side of the map below to zoom in and out.
Get Directions